Nepal – Bhutan Tour, 7D/6N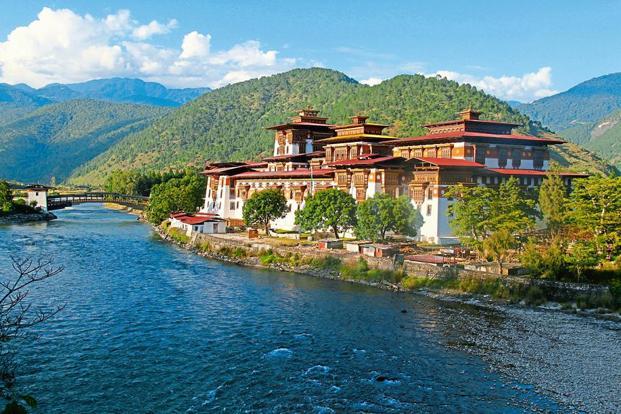 Itinerary :
Day 1 : Arrival in Kathmandu
Ketibaan di Kathmandu, kita akan dijemput oleh staff representative kami di airport, lalu menuju Thamel untuk check in hotel.
Day 2 : Flight to Bhutan (B/L/D)
Ketibaan di Paro International Airport, kita akan dijemput oleh Bhutanese Tour Guide untuk menuju Timphu. Di Timphu kita akan mengunjungi Buddha Point, Memorable Chorthen of Bhutan. Jika masih ada waktu, kita akan stroll around in city center, lalu check in Hotel.
Day 3 : Timphu – Punakha (B/L/D)
Setelah breakfast, kita akan mengunjungi Bhutan National Zoo, Traditional School of Art, and Tashicho Dzong. Kemudian kita akan melanjutkan perjalanan ke Punakha, dan mengunjungi Punakha Dzong, Monastery terbesar ke-2 di tengah sungai Punakha Valley. Check in Hotel in Punakha.
Day 4 : Punakha, Wangdue, Paro (B/L/D)
Pagi ini kita akan mengunjungi Chimi Lhakhang, lalu kembali ke Timphu, melewati Dochula Pass. Jika langit cerah kita akan bisa melihat Himalaya Range di Bhutan, lalu setelah makan siang, kembali ke Paro. dan menginap di Paro.
Day 5 : Hike to Tiger's Nest (B/L/D)
Setelah sarapan, kita akan hiking ke Tiger's Nest, setelah turun kita dapat mengujunjungi National Museum, dan melihat Bhutanese Farm House.
Day 6 : Paro Departure (B)
Setelah sarapan, kita akan diantar menuju airport untuk penerbangan kembali ke Kathmandu. Di Kathmandu Airport, kita akan dijemput staff representative kami untuk check in hotel di Thamel.
Day 7: Free Time in Thamel (B)
Kita masih mempunyai free time in Kathmandu, enjoy shopping in Thamel Area.
COST : 1530$ /pax
minimum 2pax
Cost Include :
Accomodation 3 stars hotel (2 Nights in Kathmandu, 4 Nights in Bhutan)
Meals as above Itinerary
Bhutanese Tour Guide
Private Transportation
Bhutan Visa
Flight Ticket Kathmandu – Paro – Kathmandu

Cost Exclude :
Flight Ticket Indonesia – Nepal – Indonesia
VoA Nepal 25$
Nepal Private Tour (130$ – 230$) – optional only
Contact us directly
Nina +6281219019889
Chat me directly via stalkingNina whatsapp
Follow instagram @stalkingnina
FB : www.facebook.com/stalkingnina